Description
Legendary Stereo Chorus with 2-Button Effect Selector and BBD Circuitry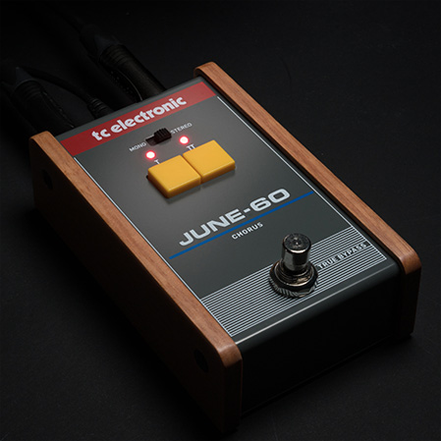 JUNE-60
JUNE-60 CHORUS is a faithful recreation of the lush chorus circuit found in the legendary Juno-60* synthesizer – the iconic synth sound that fueled countless '80s hits and defined the cult movie themes of an entire era. Now you can bring the adored chorus sound from one of the most revered, classic synthesizers back to the future. But don't worry – we're keeping it old school.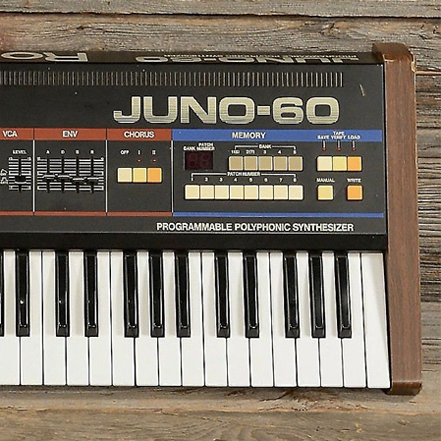 Who Needs Knobs?
JUNE-60 brings the recognizable sound of all your favorite classic eighties synth themes to the world of guitar. Just like the original Juno-60, you only get two buttons to work with – less is more, right? Simply plug in, press a button or two, and write the intro for the next sci-fi cult classic. Button I gives you a slow moving, rich chorus, perfect for thematic synth tones, while Button II presents a faster, wobblier chorus for a thick, groovy tone, that also works quite well for painting a swirl on a hard-rocking shred tone. Combine both modes for a swirly "dual" chorus with double sine curves battling each other for total tonal supremacy!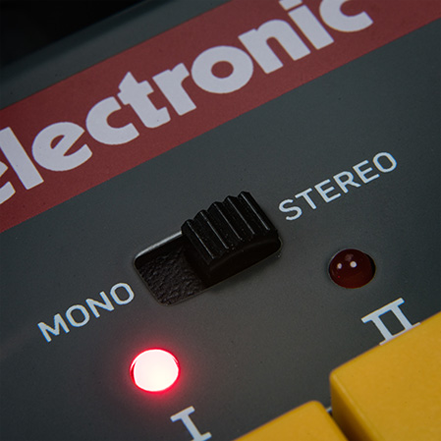 Modulation in Stereo
A great chorus fills the room with a warm wobble while blending in nicely with other instruments. And while we think chorus is great no matter the setup, a stereo rig is where the chorus effect becomes magical. With the flick of a switch, JUNE-60 converts the output from mono to stereo, giving you those deep and sultry, pulsating tones that engulf the aural space. That being said, mono is still pretty darn sweet.